Great Places to Work
The companies that support The Main Line Chamber of Commerce's Talent and Education Network are making a statement through their involvement that they are interested in connecting with talent in Greater Philadelphia, with a particular focus on students who attend our partner institutions. The TEN program provides special events that will enable candidates to meet these employers and evaluate internship and job opportunities.
Presenting Sponsor:
The Swarthmore Group
In 1991, James E. Nevels had a vision – to create a financial advisory organization dedicated to independent, unconflicted service to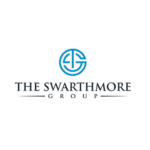 clients. With just a pen, pad of paper and his deep desire to turn his vision into something truly tangible, Jim set to work at a picnic table in the attic of his Swarthmore, Pennsylvania home. His first order of business was to return to where it all began…Alabama. 
It was there, in 1952, where Jim was born to young African American parents – a time when the odds were not in his favor. However, Jim's year
s of perseverance and countless hours of intense work paid off when his trip home in 1992 turned into an opportunity to manage a $35 million mandate for the City of Birmingham – The Swarthmore Group's first client.
Today, The Swarthmore Group is one of the oldest, active, minority-owned registered investment advisors headquartered in the Commonwealth of Pennsylvania. Mr. Nevels' vision and values are deeply rooted in the firm, and are embraced by our team of passionate professionals. Understanding what is important to our clients and helping them build a solid path to achieve those goals is the hallmark of The Swarthmore Group.
Vertex, Inc.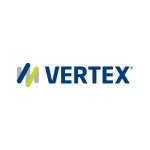 Vertex is the only tax technology provider that has consistently maintained an unwavering commitment to corporate tax professionals for over 40 years. Vertex's end-to-end cloud solutions help companies grow with confidence through proven tax technology that simplifies the complex. The biggest brands in the world and main street stores alike trust Vertex to manage their tax compliance.
Independence Blue Cross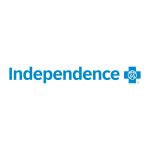 Serving more than 8 million people nationwide and nearly 2.5 million in the region, Independence Health Group is the leading health insurance company in the Philadelphia region, and we're expanding across the country. Our mission to build healthier lives for you, your family, and your employees shapes our actions and decisions every day. At Independence, we see each of our members as an individual, with unique needs and concerns. We're dedicated to harnessing the very latest ideas and technologies to deliver access to care that meets those needs and surpasses your expectations.
Accenture
Accenture solves our clients' toughest challenges by providing unmatched services in strategy, consulting, digital, technology and operations. We partner with more than three-quarters of the Fortune Global 500, driving innovation to improve the way the world works and lives. With expertise across more than 40 industries and all business functions, we deliver transformational outcomes for a demanding new digital world.
Comcast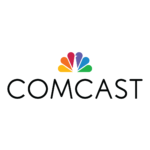 Comcast creates incredible technology and entertainment that connects millions of people to the moments and experiences that matter most. Comcast NBCUniversal brings together engineers, designers, creators, storytellers, and entrepreneurs who are shaping the future of media and technology. We reimagine industries, reinvent technologies, and build the networks that bring people closer to the moments that matter most.
CSL Behring

CSL was formed more than 100 years ago to save lives using the latest technologies. In the century since, CSL Behring has grown into a global biotechnology leader, driven by the same promise to save and improve lives. It offers the broadest range of guality plasma-derived and recombinant therapies in the industry.
USLI

At USLI, we are committed to making a difference, both internally and externally. Our community is built upon five values: Caring, Attitude, Respect, Empathy and Energy. Our commitment to these values leads us to make better decisions and furthers our true sense of community.
Aqua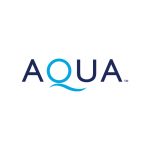 At Aqua America, we know that water is a precious resource – one that plays a critical role in sustaining life. We take seriously our responsibility to protect and provide this essential resource. We are committed to sustainable business practices; excellent customer service; attracting and developing top talent; the strategic growth of our company; delivering shareholder value; investing in technology and infrastructure; and giving back to the communities in which we operate. We do all these with integrity and transparency.
Philadelphia Insurance Group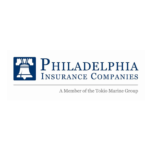 Philadelphia Insurance Companies (PHLY) is a premier national Property/Casualty and Professional Liability insurance carrier that designs, markets and underwrites commercial products and services. PHLY has provided industry leading expertise and unsurpassed customer service for more than 55 years. Headquartered in Bala Cynwyd, PA, we provide value-added coverages and services for select industries across the United States.
Lincoln Financial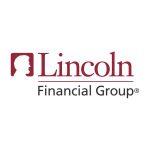 Lincoln Financial Group provides advice and solutions that empower people to take charge of their financial lives with confidence and optimism. Our core business areas—life insurance, annuities, retirement plan services and group protection—focus on supporting, preserving and enhancing people's lifestyles and retirement outcomes.
PECO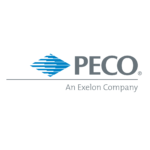 Headquartered in Philadelphia, PECO is Pennsylvania 's largest electric and natural gas utility, delivering power to more than 1.6 million electric customers and more than 532,000 natural gas customers in southeastern Pennsylvania. PECO is a subsidiary of Exelon Corporation (NASDAQ: EXC), the nation's leading competitive energy supplier​.​
RSM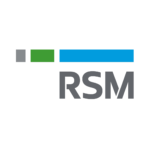 RSM's vision is to be the first-choice advisor to middle market leaders globally. It's purpose is to deliver the power of being understood to its clients, colleagues and communitites. At RSM, the four key tenets of its strategy enables it to fulfill its purpose and attain its vision in alignment with its core values.
Tozour Energy Systems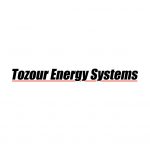 Tozour Energy Systems (TES) is a full-service HVAC and building automation provider based in suburban Philadelphia. As the Tranecommercial equipment franchise for Philadelphia and South Jersey, TES offers a multitude of heating and cooling solutions for commercial buildings. TES is committed to delivering superior operating results at our clients' buildings and to those deriving value from them. Throughout the life of every building, Tozour stays connected to continuously measure and improve system performance.
AmeriHealth Caritas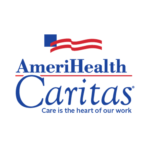 AmeriHealth Caritas is a national leader in health care solutions for people who are at a low income level and/or are chronically ill. From our humble beginnings in 1983 in a West Philadelphia hospital, we've grown into one of the largest and most respected Medicaid managed care organizations in the country.
Vanguard
The Vanguard Group is an American registered investment advisor based in Malvern, Pennsylvania with over $5.3 trillion in assets under management. It is the largest provider of mutual funds and the second-largest provider of exchange-traded funds in the world.
UGI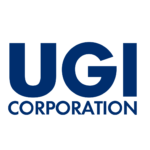 UGI Utilities, Inc. is a natural gas and electric utility committed to delivering reliable,
 safe and affordable energy to our 700,000 customers in 45 counties in Pennsylvania and one county in Maryland. UGI's mission is to be the preeminent energy distribution company in our targeted global markets by providing a superior range of energy products and services to our customers.
Learn More and Get Involved